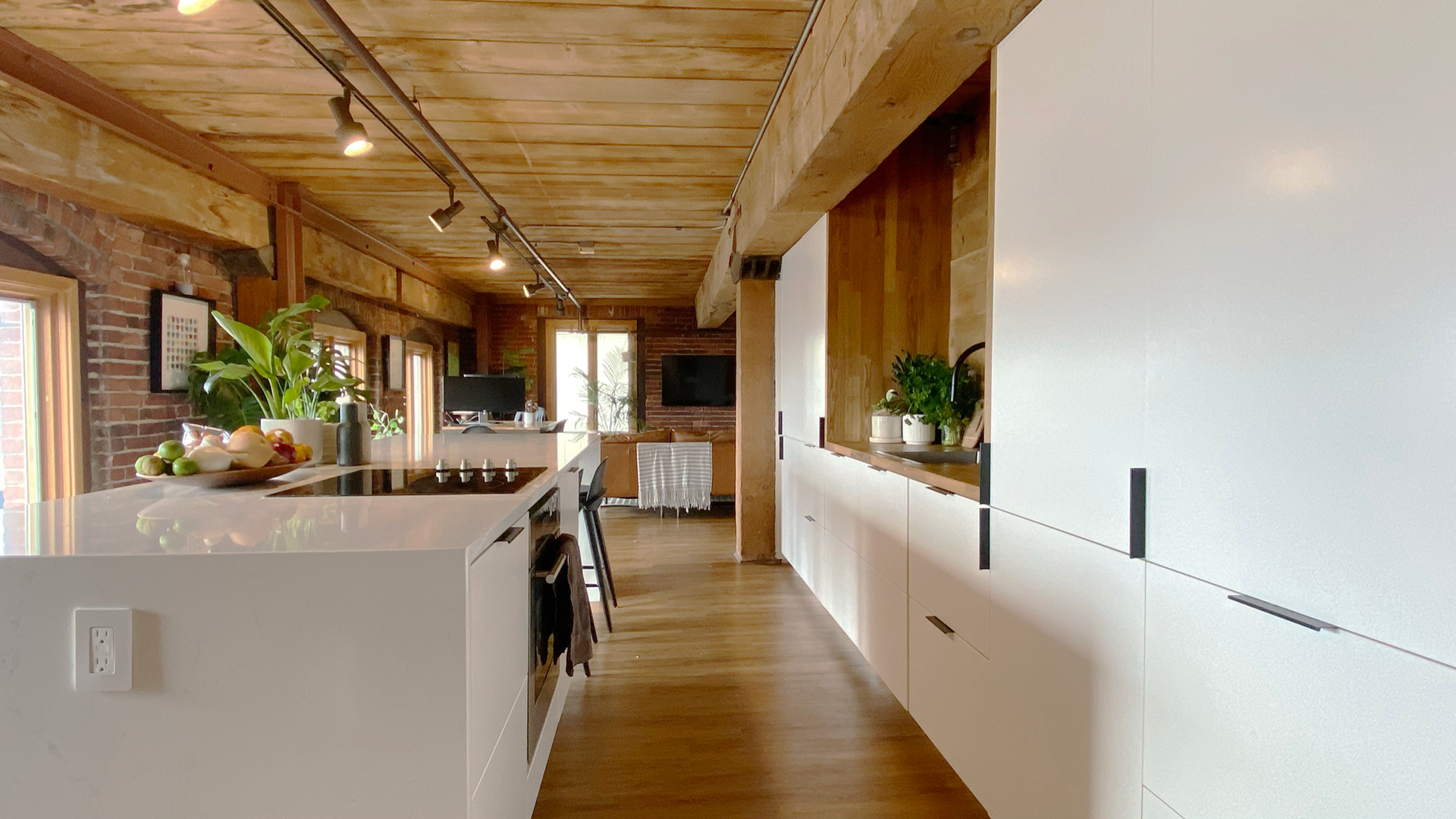 This project was a renovation to an historic (built 1908) brick and heavy-timber loft in the Fix Condominium Building on the Seattle waterfront under Pike Market. The building was converted to lofts in the 1970s and this unit had never been updated. 
The original unit had a very small kitchen and vanity, almost no storage throughout the unit (only a single 3' closet) no laundry, and being a studio loft had the bed out in the open. The owners wanted to incorporate a much larger kitchen, add laundry, conceal the bed and add significantly more storage; all maintaining the open footprint and open-loft feel. To accomplish this storage was added along all of the non-brick walls in the unit converting what were blank walls into usable space. These casework elements were finished in white lacquer doors preserving the appearance and simplicity of the walls while brightening the space. All casework was designed on a 2'-0" increment providing a simplicity and uniformity throughout the space. The murphy bed disappears into the living room wall and extensive closets wrap around the space. 15" deep cabinets were added along the bathroom wall adding 10 linear feet of extra closet space while a large island with eat-in dining expanded the kitchen. 
The entire unit was kitted out with matte black KOVA SELECT plumbing fixtures, hardware, and appliances to provide cohesive touchpoints and aesthetic across the space.